Main Event 8-28-10
The weekend's program: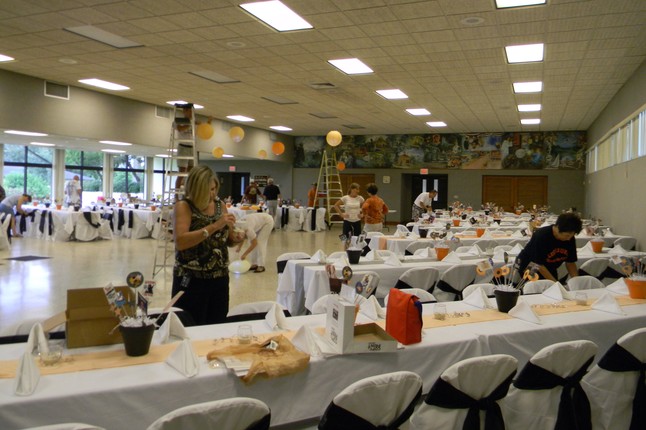 Thanks to Decorating Committee Chairperson Marilyn Hoag's vision and guidance, your committee transformed Leesburg's Community Building. In foreground, Martha Norberg and Jo Jo Wawryk.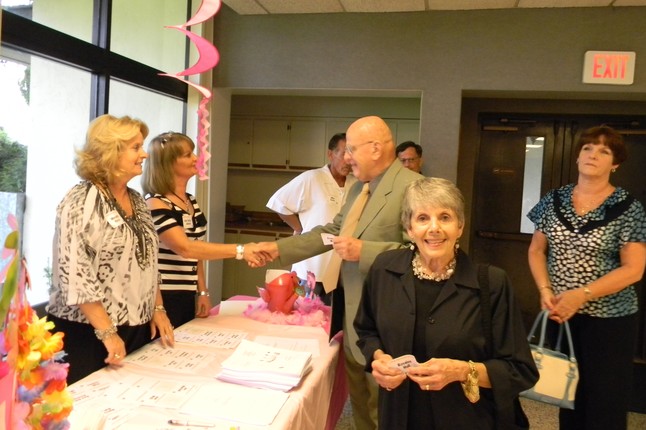 Committee Co-Chairs (and BFF's) Meredith Kirste and Ann Carlton Johnson stayed busy at the registration table. Being welcomed (above) are former Leesburg teachers Rosalie Hull (Skeen Elementary) and Frank Wells (LHS). Mike Dozier (behind Mr. Wells) enjoyed a slight break from registration duties.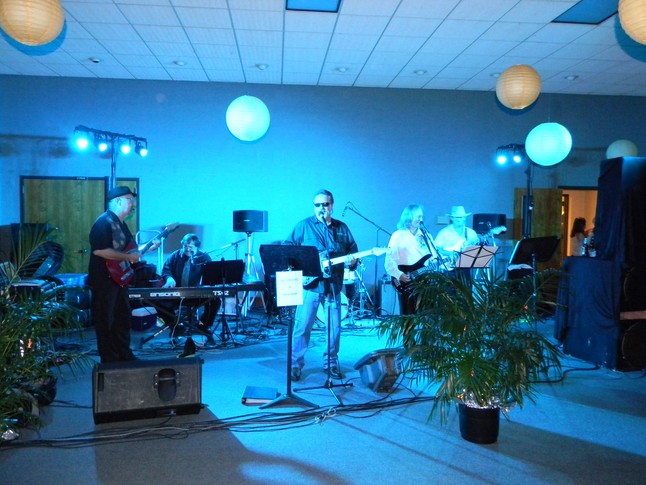 The "Best of The Best Band" was fabulous! Left to right: Jim Rast, Wayne Corbin, Wayne Proctor, Steve Carter (on drums), David Duff, and Steve Cornett. Willie Rast (not shown) ran the lights and sound equipment. Reunion 2010 music CDs are available from Jim Rast Music.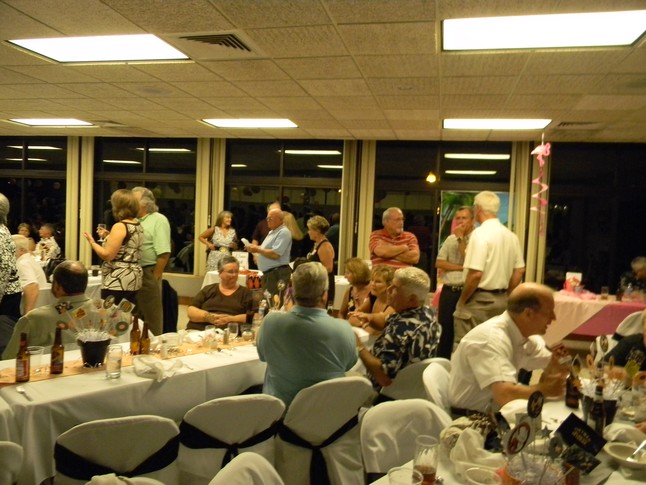 Lots of mingling...

...and friendship rekindling -- Coach Tom Blake oversees the ritual trophy gifting from Sam Barber to Paul Buchanan.
Plenty of dancing... including (below) Gail Hanson Barnard and Rod Barnard...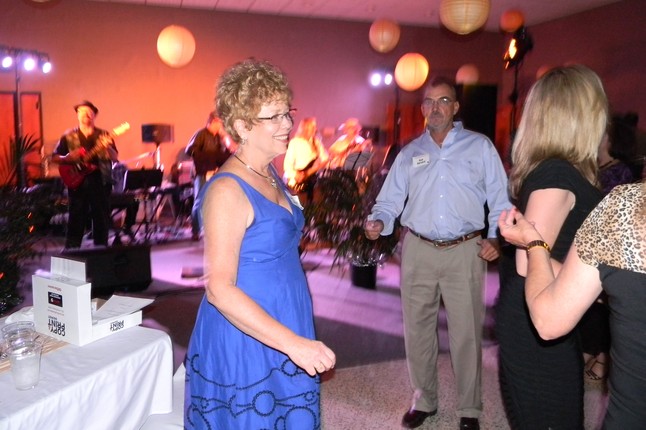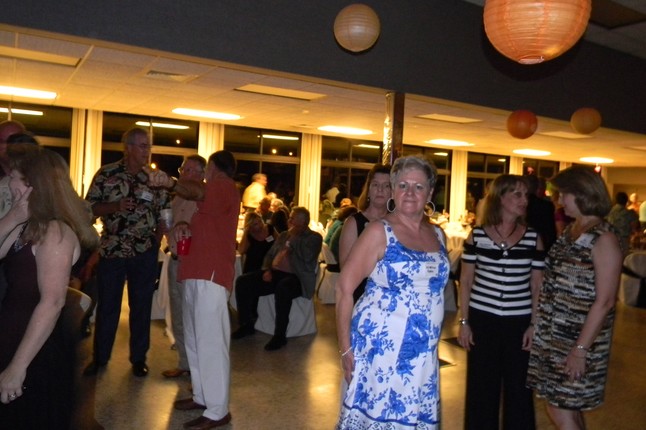 ... and dance floor camaraderie -- Debbie Shoop Simmons, Kris Witter Ogden, and Ann Carlton Johnson are seen above. Enthusiastic "barefootin'" was demonstrated (below) by Elise Strickler Frazer, Lynn Stegall Geohagan, Rayna Moore, Barney Woodward, and Joann Ohnstad Williams, among others.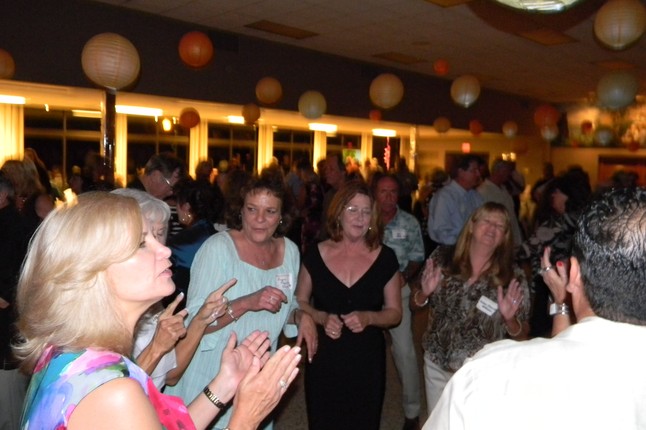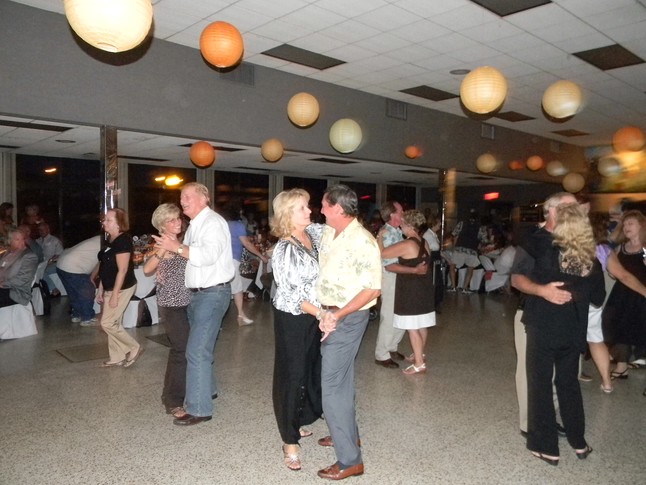 On the dance floor: Sharon and Ted Bowersox, Meredith Kirste and Donnie Allison, and Cindi and Dyle Mead.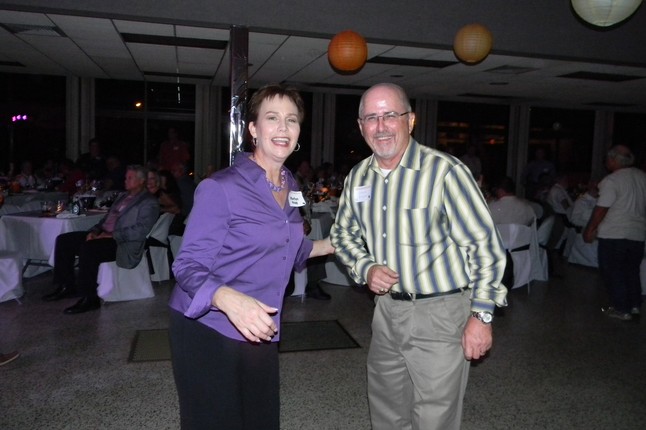 Old friends Marilyn Hoag and Steve Knowles ('69) are all smiles.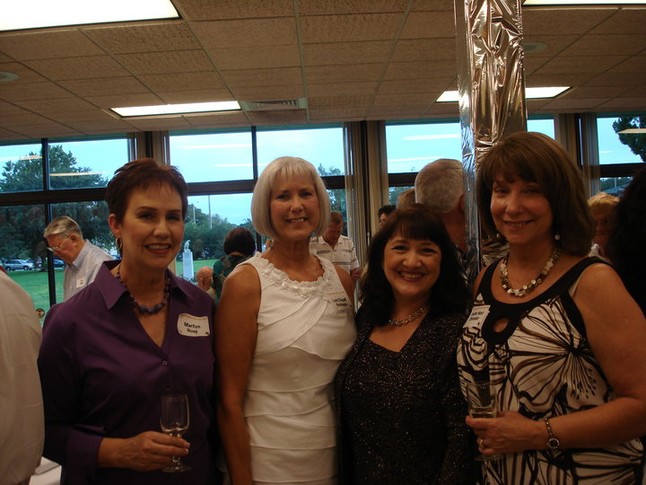 Marilyn Hoag, Lynn Stegall Geohagan, Elaine Carmichael Buzzard, and Debbie Hunt Stivender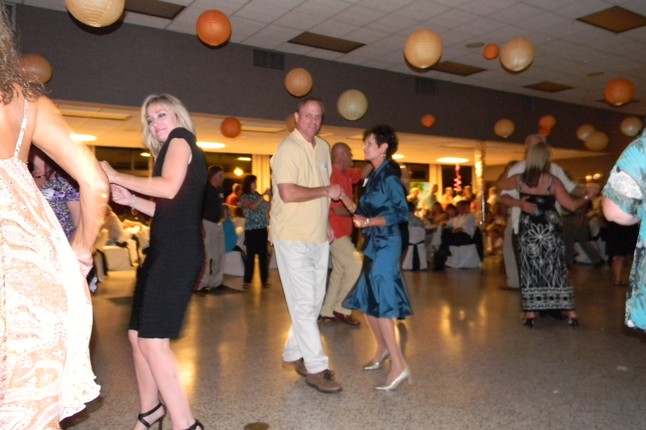 Lisa (Mrs. Jim) Rast, Keith Oakley and Betsy Barbieux.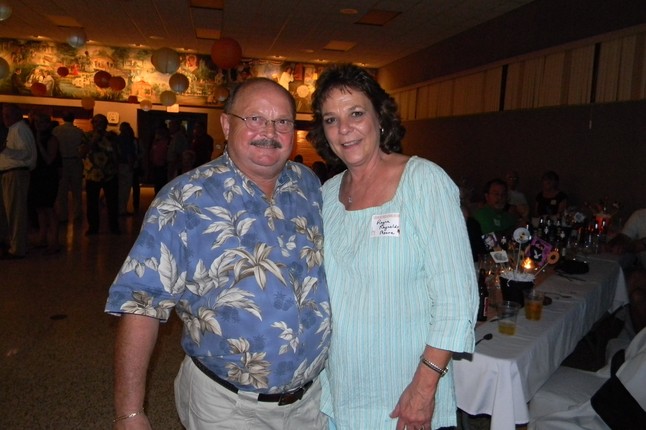 Ross and Rayna Moore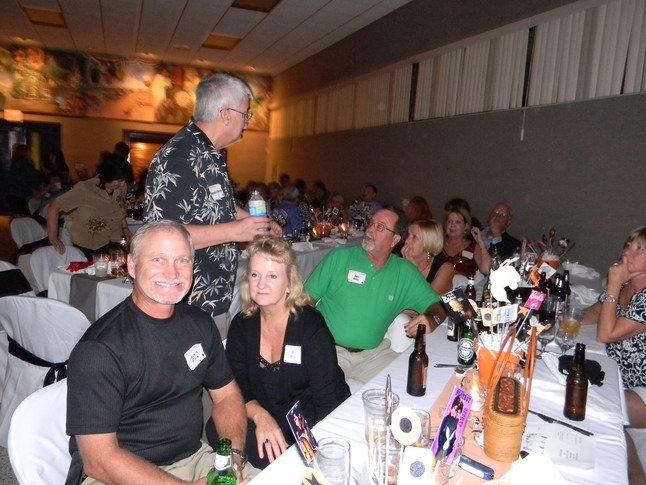 Mark Sneed chats up Sam and Susan Rixie. LaVelle is glad to be in proximity to big Bro, Sam.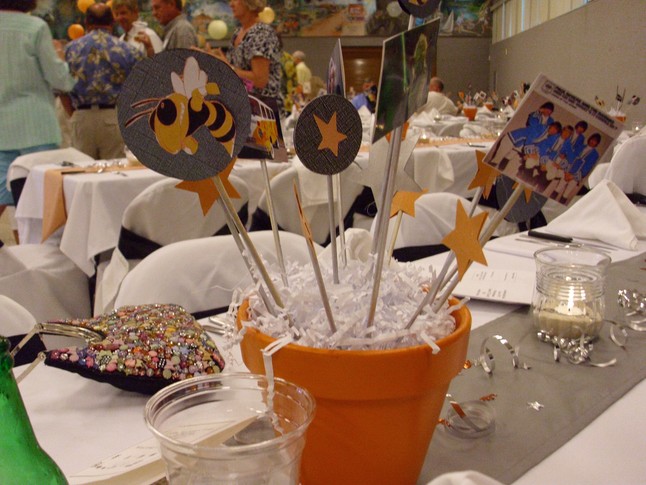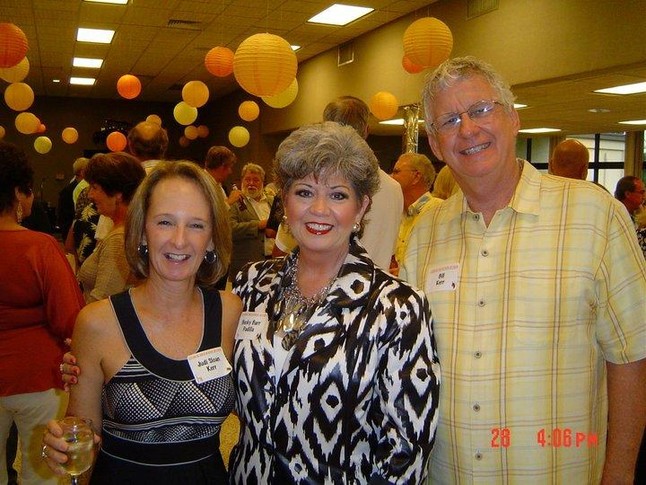 Judi Sloan Kerr, Becky Barr Padilla, and Bill Kerr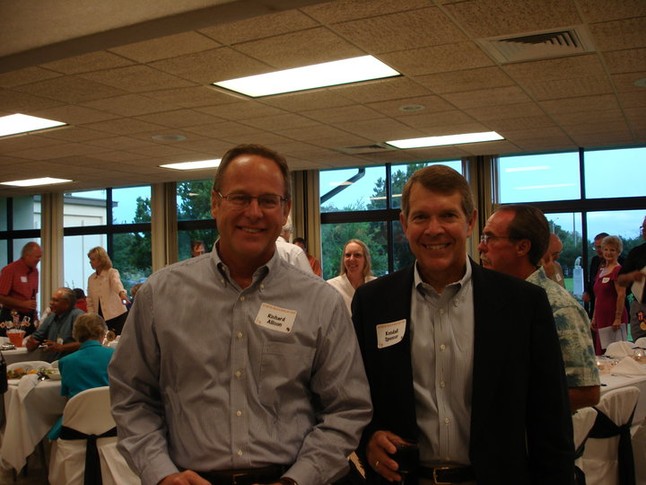 Richard Allison and Kendall Spencer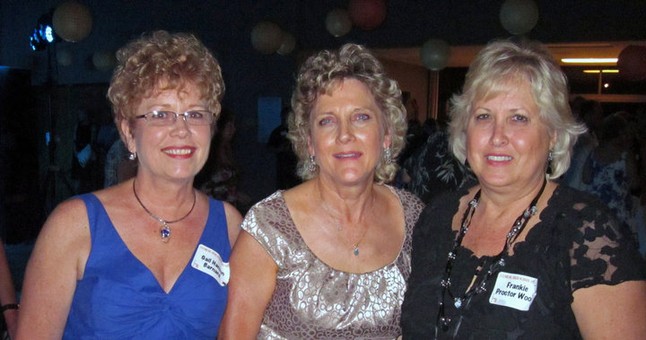 Skeen Elementary alumnae -- Gail Hanson Barnard, Sandy Carter Ginn, and Frankie Proctor Wood

Former "We the Peep's" David Duff was smokin' !!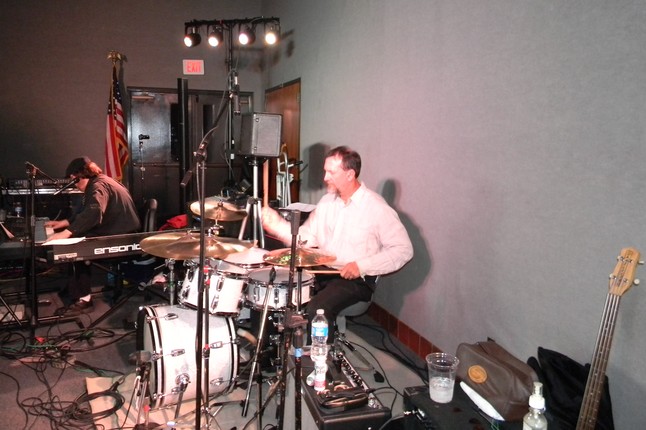 Drummer Steve Carter (formerly of "The Magic Circle") and keyboardist Wayne Corbin (currently with "Double Trouble", and formerly with "Kolor Korp", "The Nation Rockin' Shadows", etc) rocked the house!!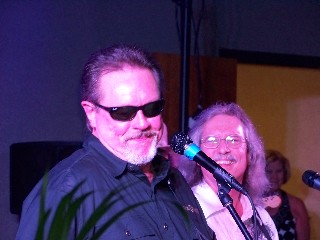 "We the People's" Wayne Proctor and David Duff (along with their soon-to-be-legendary "back up band") performed "My Brother, The Man" --a crowd-pleasing favorite.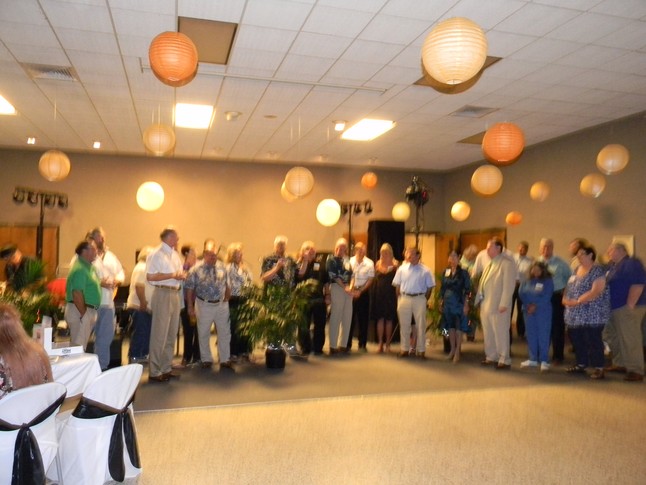 All branches of our military were recognized for their service. Classmates with past military service, and attendees with family members currently serving our country, were called forward and shared their thoughts.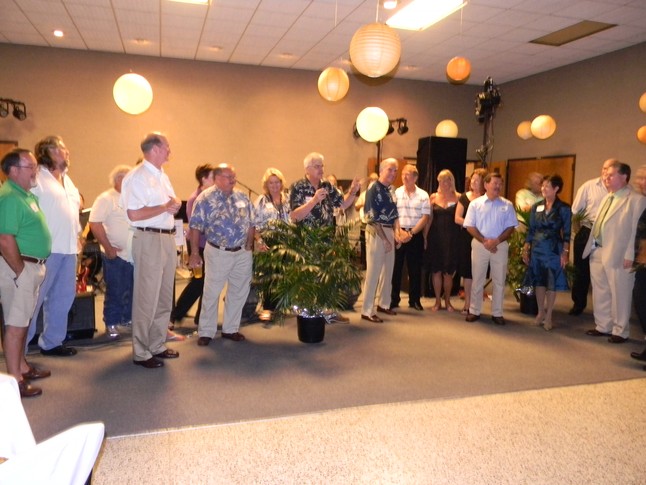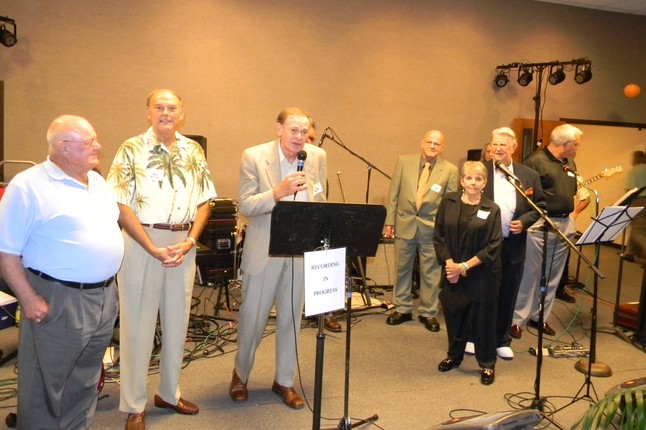 Several former Leesburg teachers were in attendance; left to right: Coach Hugh Lindsley, Ketchum, Jay Marshall, Rosalie Hull, Frank Wells, Coach Tom Blake, and Coach/the Reverend Ken Smith. Their respective thoughts and memories were welcomed.
Below: photographer Martha tried to corral '70 classmates for the class photo; some of us misbehaved.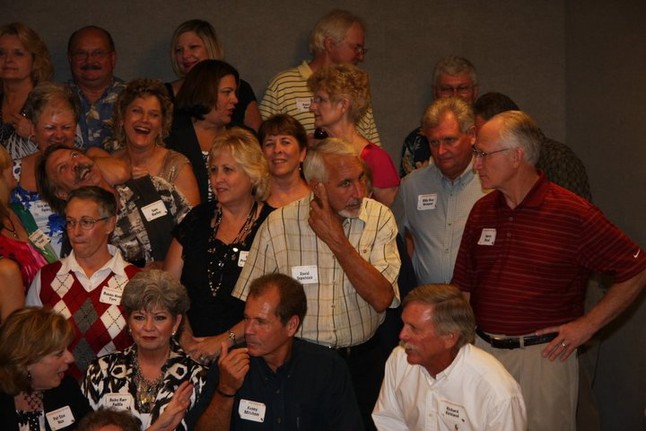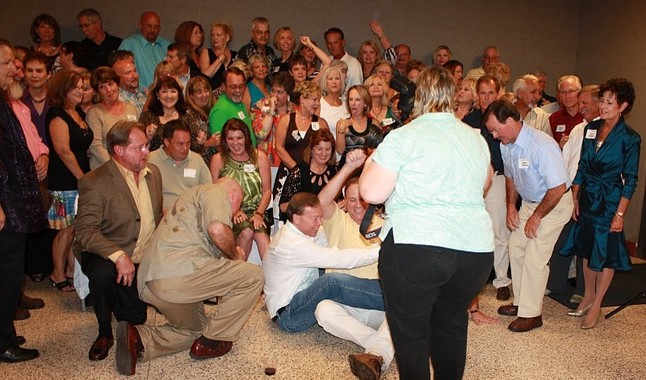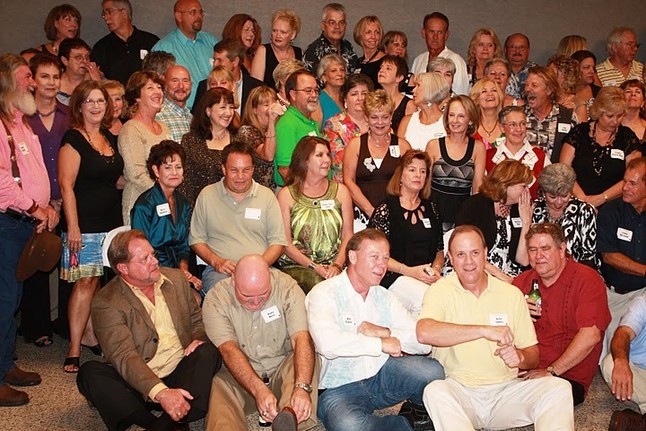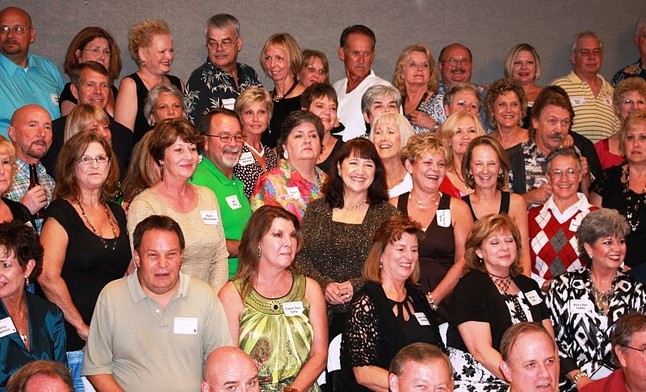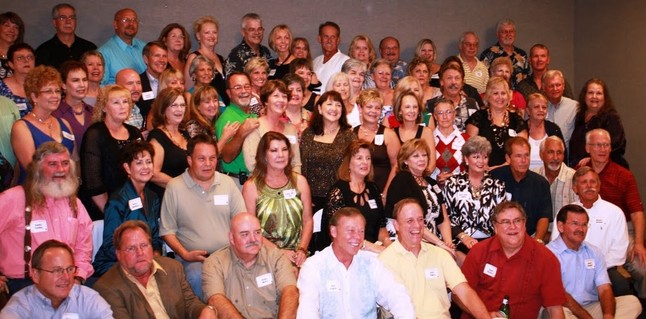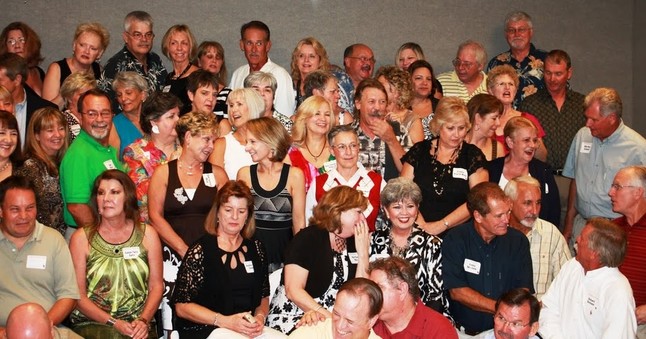 Thanks to Shelby Cannoy for the photos above of our class' photo set-up.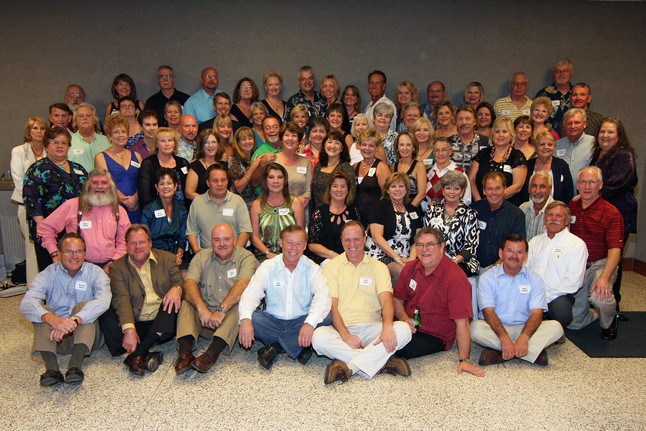 The LHS Class of 1970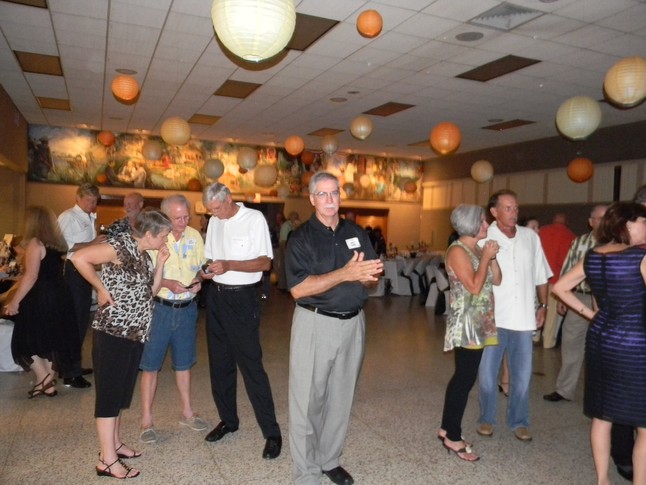 Among those pictured above: the Class of 1970's Robin Bass (yellow shirt), Jerry Carter (center) and Mike Dozier (right).
In line for the buffet: Mr. and Mrs. Ketchum, Martha and Tim Norberg, and Lynn Haber; as Rachel Mattick Horn (center) socializes.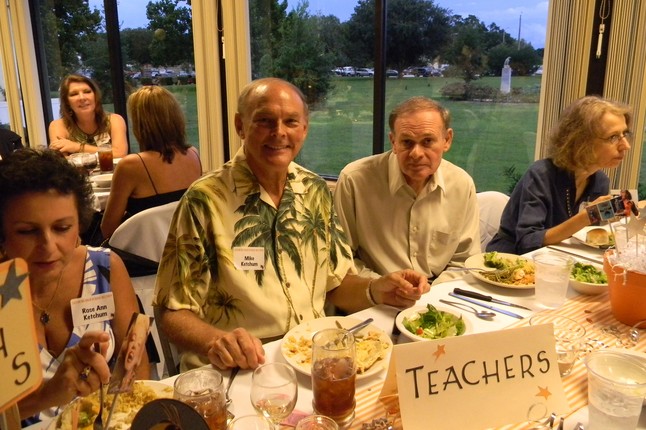 Mr. and Mrs. Ketchum, and Mr. and Mrs Marshall, were among our honored guests.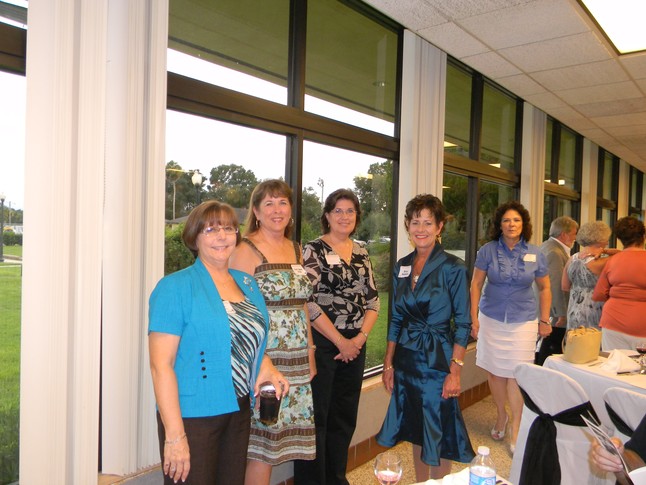 Renee Ruth Carter, Terre James Peter, Pat Mueller, Betsy Barbieux, and Maria Suarez Barcus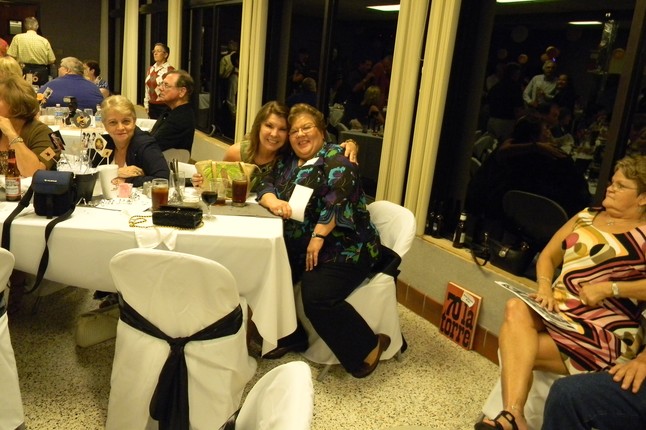 Barbara Watson, Connie Twiss and Linda Odum Crossman (center), Beth Simmons Wade (right)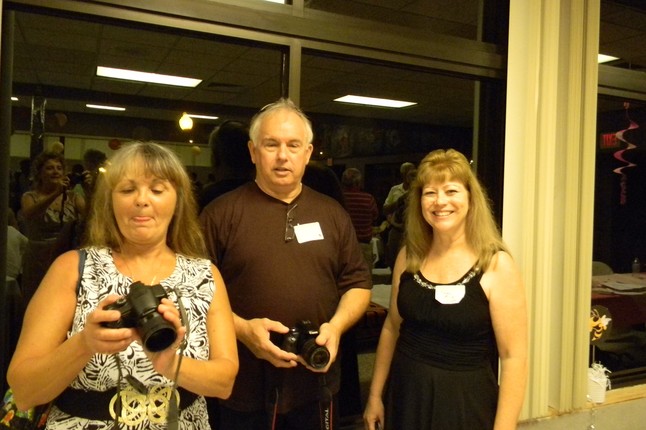 Two prolific photographers -- Thanks Becky Odum Jones ('71) and Shelby Cannoy ('69/'70)! Wanda Spires Smith ('71) appreciates their efforts, too.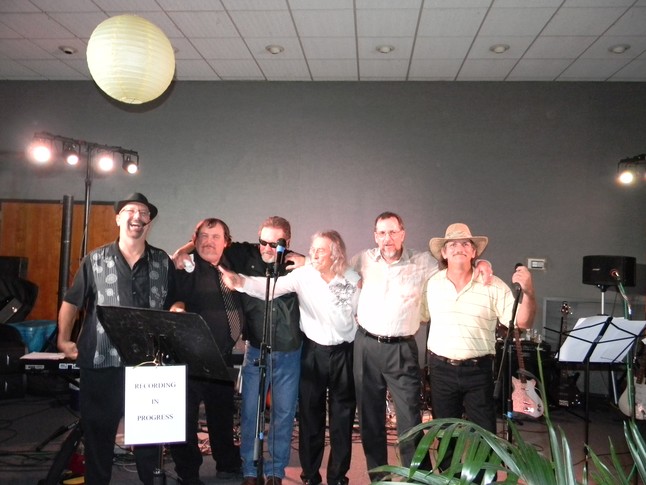 The band started us off with "The Boys are Back" and concluded with "In the Midnight Hour." Above Rast, Corbin, Proctor, Duff, Carter, and Cornett receive their well-deserved applause.